Morena Baccarin Deadpool Actress
Deadpool is back and so is back Morena Baccarin, the hottest Deadpool actress. People (including the author :P) are crazy about her and we can't wait to see her in Deadpool.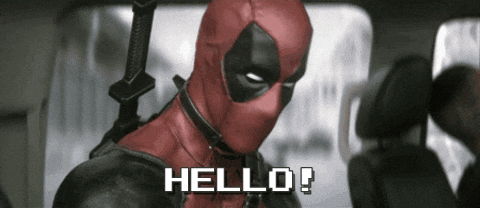 Source: GIPHY
While reading this post either you have watched Deadpool and now you can't get her out of your mind. Or, you are going to watch Deadpool and you want to know all about the Deadpool Actress beforehand. In both cases, you have landed at the right place 😎 We are going to share everything that you need to know about the Deadpool actress, Morena Baccarin (Age, Height, Weight, Wiki, Bio, Networth and much more) 😈 So, let's get started 🙂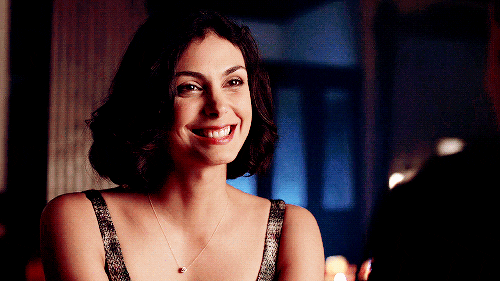 Source: GIPHY
The Beginning (Age, Birth, Family)
Morena Baccarin was born on 2nd June 1979. She is 38 years old. Her full name is Morena Silva de Vaz Setta Baccarin.
The Deadpool Actress was born in Rio De Janerio, Brazil. She is a Brazilian American Actress.
Apparently, her mother Vera Setta is also an actress. Her father, Fernando Baccarin is a very famous journalist.
She moved to New York with her family just when she was 7.
Physical Characteristics (Height, Weight, Measurements and much more)
Yeah well, let's cover this also. I know this is the main reason why you are here (Just Kidding)
The foxy actress is 5.6 feet tall (171 cm)
Her weight is approximately 57 Kg (126lbs) The above GIF justifies this 😛
Morena's smile is her most distinctive feature. Exhibit A 😛 :
Her Measurements are 34-24-37
Mrs. Brody (referring Homeland ;)) has natural hair color is black and she has light brown eyes <3
Social Media Handles of our Deadpool Actress
Morena is active on almost all social media handles. I am sure that she is waiting with open arms to welcome you there 🙂
On Instagram as ➡ morenabaccarin
On Twitter as ➡ missmorenab
On Facebook as ➡ morenabaccarin
Morena Baccarin Family Life
Morena Baccarin and Austin Chick (2011-2016)
Baccarin got married to American film producer and director Austin Chick in 2011. They have a son named Julius in 2013. There is a very interesting fact regarding Morena's pregnancy which I have shared in the special moment's section 😉
Problems began in 2015 and Austin filed for divorce. They were now separated and the divorce was finalized in 2016. The Deadpool actress had to pay Austin and her child's support. She reportedly has to pay Austin till 2018 ($5000 per month) and for Julius till he turns 18 ($2500 per month)
Morena Baccarin and Ben McKenzie (2017-Present)
This was a complete star affair. The couple started dating in 2016. Ben was her co-star in the TV series "Gotham" They had been dating for a while and got married on her birthday (2nd June 2018). They fell in love while shooting for Gotham. Morena gave birth to a beautiful baby girl recently and named her Frances Liaz.
Fun Facts and Special Moments from her life :star:
The Deadpool actress is very fluent in Brazilian Portuguese.
She was 9 months pregnant during the filming of Season 3 of Homeland.
She wants to star in a James Bond film. That's on her bucket list!
Once she gave a very controversial statement saying that it's possible to be in love with 2 people at the same time. This statement by her got a lot of media attention.
Her love for Brazil is never ending and she says that no country in the world is as peaceful as Brazil. "Those people have a joy for life" she was quoted saying.
She gives a lot of credit to the super hit show Homeland for improving her acting skills. For the people who are living under a rock :P, she portrayed the role of Jessica Brody in Homeland.
Just like any regular person she doesn't like wearing makeup unless she is on the camera. "Just a tinted moisturizer and  a little Mascara is more than enough when I am not shooting"
Her mom is her biggest support system and has stood with her during thick and thin. Her mom was very supportive when Morena expressed her desire to be an actress. Her mom's support made her journey easy and fun.
Her favorite TV series is "Modern Family". She likes watching it during her free time.
Morena Baccarin's networth is estimated to be a lot. According to her divorce settlement with Austin, it was revealed that she makes more than $90000 per month. She also has a lot of property in Los Angeles and Brazil. She recently sold her property in LA at around 2 Million $
Her Homeland co-star Claire Danes was her classmate when they attended school at New York's  Fiorello H. LaGuardia High School of Music & Art.
Favorite List of Morena Baccarin
Food- Italian and Brazilian cuisine
Color- Blue and Yellow
Music interest- David Bowie
Actor- Robert De Niro is her inspiration
Career At A Glance
Morena Baccarin has appeared in a lot of TV Series and Movies. In fact, the Deadpool actress also has a lot of Theatre Experience. She is best known for her role in Deadpool, Homeland, Gotham, and Firefly.
Her 1st movie was "Perfume" released in 2001. It was fashion comedy. Then the journey of success started and she never looked back. After her 1st movie, she got the lead role in "Way Off Broadway"
Firefly (2002) was her 1st TV series. It was a science fiction show. It is ranked at No. 20 in the list of IMDB's "Top Rated Tv Shows"
Showtimes Television Drama – Homeland was also a very enriching role in her career. She was appreciated a lot for her brilliant on-screen presence and her role as Mrs. Brody, the wife of a Prisoner of War.
Gotham was the show where she fell in love with her co-star. Their Chemistry was loved by all the viewers!
Now when we are talking about her career how can we not talk about Deadpool. She shared the screen with Ryan Reynolds in the movie as Vanessa AKA Copycat.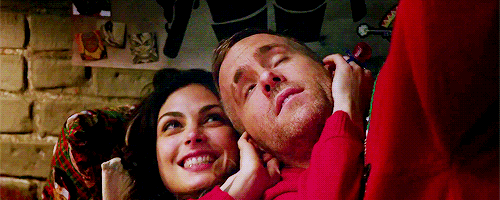 Source: GIPHY
Morena has given guest appearance in a lot of TV shows. You can find her in an episode, "Swarley" of How I Met Your Mother (S02E07)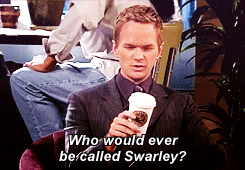 Source: GIPHY
You can access a list of all the TV shown in which Morena has appeared either at IMDB here or ROTTEN TOMATOES here.
Okay guys, so this was all about your HotShotCeleb, Morena Baccarin. I hope you liked the article. If there is anything that I missed out then please feel free to notify me in the comment section. I am all ears.
Read More- Surprising Facts about Jennifer Aniston
In case you missed the Deadpool 2's trailer-
If you liked the article, please share it with your friends. Your support makes me work harder. Have an amazing day ahead 🙂