We all love the TV show FRIENDS. Well, who doesn't? The show which aired for the 1st time in 2004 is still fresh in the memories of its fans. One person from this amazing tv series which we cant get out of our mind is the one and only, Jennifer Aniston. I know, just like me you cant get this beauty out of your mind. When you started watching this show, you must have had a big crush on her. Yes, you can relate 😉 In this article, I am going to share with you everything that ever crossed your mind when you think about her. This article is about jennifer aniston age, height, weight, diet, networth and most importantly, the special moments of her life. Let's get started and know more about this HotShotCeleb 🙂
Introduction- Jennifer Aniston's Childhood.
Full Name- Jennifer Joanna Aniston
Nick Name- Jen, Jenny.
Date of Birth– 11 Feb 1969 (49 years old in 2018)
Place of Birth- She was born in Sherman Oaks, California, USA. After living for a few years in Greece, she then relocated to New York with her family when she was still a child.
Nationality- American
She attended Fiorello H. LaGuardia High School of Music & Art and Performing Arts, in Manhattan where she was active in drama since the age of 11.
Physical Appearance – Height, Weight, Measurements and more.
Height– 164 cm/1.64 meter/ 5′ 4½" feet
Weight– 55 KG, 121 pound (approx)
Eye Colour- Blue
Hair Colour- Blonde
Measurements- 34-23-35
Jennifer Aniston Family
Birth Parents – She is the daughter of actors John Aniston(Soap Opera Star) and Nancy Dow. Both of them were actors. Her mother passed away in 2016. She was not keeping well after she suffered multiple strokes in 2011 which affected her ability to speak. Her father is Greek and her mother was of English descent from New York. Her parents separated when she was 9 years old.
Jennifer Aniston's Marriage
Brad Pitt and Jennifer Aniston (1998-2005)
Brad Pitt and Jennifer Aniston met for the 1st time in 1998. She was a famous celebrity at that time starring in the best sitcom ever made – "Friends"
Their relationship got a lot of limelight and they were the talk of the town. After seeing each other for 2 years they got married on 29 July 2000 in a lavish wedding that took place in Malibu. They were together for 5 years and then got divorced on 2nd October 2005.
The reason behind there divorce is a never-ending discussion. Brad Pitt was supposedly dating Angelina Jolie during his marriage with Aniston. There are a lot of people who sympathized with Jennifer and a new trend started during those days when people were divided between "Team Jolie" and "Team Aniston"
However, Aniston never accused Brad Pitt of an extramarital affair. She was once quoted as saying "It was 7 years of beautiful, complicated relationship. Nobody did anything wrong. Sometimes, things happen"
There divorce made her very upset and she even started spending more time with her mother. Earlier they were not on talking terms.
Jennifer Aniston and Justin Theroux (2011-2018)
Jennifer Aniston and Justin Theroux started seeing each other in May 2011.
2012– They got engaged in 2012 and even purchased an estate together in Los Angeles which was approximately worth 22 Million $
2015– Aniston and Justin got married at their estate in Los Angeles on 5th August 2015
2018– The marriage didn't last long and recently on 15 Feb 2018, they announced their separation by issuing a public statement.
They met on 14 Feb 2018 and they decided to announce the separation the next day. The news came as a shock to all her fans and admirers. The statement read – "We are two best friends who have decided to part ways as a couple, but look forward to continuing our cherished friendship"
Jennifer Aniston's Boyfriends
Adam Duritz and Jennifer Aniston (1995)
Jennifer Aniston and Adam Duritz dated way back in 1995. It was a very short affair. Did you know that after Adam and Jennifer broke up, he went on to date Courtney Cox.
Tate Donovan and Jennifer Aniston (1995-1998)
This was probably Jennifer Aniston's First serious relationship to get the media Attention. Both of them were serious for each other and were even planning to tie the knot. If rumors are to be believed, they even got engaged. Anyway, their relationship lasted for 3 years and they broke up in August 1998.
Jennifer Aniston and Vince Vaughn (2005-2006)
This was one of her most talked about and high profile relationships. A major reason being that it was her 1st one after breaking up with Brad Pitt. Vince Vaughn was Jennifer's co-star in "The Break-up" which released in 2006. They had dated for roughly 1 Year.
Vince told in an interview that there are no hard feelings between both of them. While discussing his relationship with Aniston, he said that he'd spent most of his time in finding ways that would not draw any attention towards him. He never enjoyed the paparazzi side of it.
John Mayer and Jennifer Aniston (2008-2009)
At the beginning of 2008, Aniston and John started dating. John did not have a very good reputation for having a long-lasting relationship. And their relationship ended just within 1 year. Even in that 1 year, They had a lot of ups and downs. They broke up several times and then patched up. But, in the end, things didn't work out between them.
Jennifer Aniston and Bradley Cooper (2009)
The news about there relationship was maybe just a rumor. But, there is no fire without smoke. They were possibly seeing each other in mid-2009. Although nothing much happened after that.
Jennifer Aniston kids
No, Jennifer Aniston has never had kids. There has been a lot of controversies regarding this topic. But, the truth is that she has never been pregnant.
During her divorce with Brad Pitt, there were rumors that the reason behind her divorce was that she didn't want to have kids. On hearing this Aniston came forward and clarified all these rumors. She said that "I've never in my life said I didn't want to have children. I would never give up that experience for a career."
Jennifer wanted to have a family with Justin and they had even planned their life ahead accordingly.
Jennifer Aniston's diet
It is not Possible to achieve what she has achieved. Jennifer obviously follows a very disciplined routined to look so fit at the age of 49. One thing we know for sure is that she has been practicing yoga for more than a decade.
Every morning she drinks lime water and a shake or avocado and eggs. "Regularity is very important to lead a healthy life", she says. Her breakfast is usually high in protein.
Her lunch includes salad and fruits. Our HotShotCeleb also prefers only gluten-free food with low carbs and high protein.
She spoils herself with Pasta during her cheat days. When there is pasta on the table, then all bets are off.
A tip which she gives everyone is – "Eat as much organic fruit and vegetables as you can, consume less sugar, drink a lot of water, and get good 7 hrs of sleep"
Special and unknown facts about Jennifer Aniston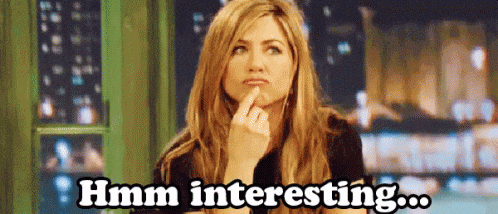 SOURCE: GIPHY
She was born to be an actor. She discovered her passion for acting merely at the age of 11.
When she was married to Brad Pitt, they together purchased a 14000 Sq feet mansion in Beverly Hills, California.
She had soured relationships with her mother for a very long time. She was not even a part of her wedding. However, later they resolved their issues.
A painting made by her at the age of 11 was showcased in the metropolitan museum of art.
When Matthew Perry was gaining weight in 2002, she offered to be his personal trainer to help him in losing weight.
Jennifer and Chaz Bono were classmates.
Our beloved Jenny has a fear of flying.
Her journey of being the biggest star in Hollywood was not easy. She even worked as a telemarketer, bike messenger and waitress during her days of struggle.
Her middle name Jonna came from her fathers John Aniston's Mother's name.
She is not fond of spicy food. She mainly likes Mexican food.
She is the godmother of her best friend Courtney Cox's daughter- Coco Arquette
Her hairstyle from the show "Friends" became so famous that it got named as the Rachel Green hairstyle.
She also has a half-brother, Alexandra Aniston younger to her.
She met Brad Pitt on a Blind Date.
She has 2 dogs named Norman (a corgi-terrier) and Dolly (a German shepherd)
She once stated that yoga helped her to recover from the divorce with Brad Pitt.
She was named the hottest women of all time by Men's Health Magazine in 2011.
In school days, she was a basketball and volleyball player.
Has been friends with Paul Rudd (Mike from Friends) since they were 21 before they both became superstars.
Justin and Anniston asked their close friends to accompany them on their honeymoon.
Her parents wanted her to pursue a career as a lawyer instead of becoming an actor.
She is involved in a lot of Philanthropy activity and helps the people in need all the time.
Jennifer Aniston's net worth is reportedly more than $ 200 million.
In 2017, she was the world's 2nd highest paid actress with earnings of $ 25.5 million.
She smokes and drinks occasionally.
Jennifer is scared of going underwater which made the shooting for her movie "Cake" very difficult.
She along with the cast of Friends received hefty fees of $ 1Million per episode.
Jennifer Aniston is Dyslexic.
She once got a part as an extra in the soap opera in which her dad was starring. She played the role of an ice skater.
When she was in high school, her friends teased her as a class clown, because of her naughty behavior.
She purchased a vintage Mercedes car from her 1st Paycheck.
Actress Sherry Rooney is her stepmother.
People's magazine has felicitated her with the title of "The Most Beautiful Woman" 2 twice.
She was inspired to learn Karate from Courtney Cox, who is a black belt holder in the sport.
In the parallel universe, Aniston would have been a Psychologist as her friends always seek her advice in matters of family, love, and relationships.
The lavish wedding of Brad Pitt and Jennifer Aniston had an expense of more than $ 1 Million. More than 200 guests were invited.
She legally changed her name to Jennifer Pitt after marriage with Brad. Then She changed it back to Jennifer Aniston after the divorce.
In 2012, she was awarded a star on the Hollywood Walk Of Fame, which is a pretty big deal.
The reason for the massive success of the all-time hit sitcom "Friends" was the unity of all the 6 cast members. They had a pact that, if any one of them leaves the show, then all of them would walk away. Obviously, that never happened.
Aniston also has a strong business mind. She co-owns the hair product company "Living Proof". It is a very profitable and successful brand.
Unlike a massively high profile wedding with Brad Pitt, she had a very small private ceremony when she got married to Justin.
We just mentioned above that she has a fear of flying, but do you know that she is the brand ambassador of Emirates Airlines. Isn't that ironical? 😛
She was considered for the role of RoseDeWitt Bukater in James Cameron's Titanic.
She originally auditioned for the role of Monica in the sitcom "Friends". She had a hard time convincing the directors and producers that she was more interested in playing the role of Rachel. She was offered the role on a precondition that she will have to shed 20 pounds to fit the character.
She won both Golden Globe and Emmy Awards for her role in"Friends"
The late actor, Telly Savalas was her godfather.
Blue and red are her favorite colors.
Jennifer has a perfume named after her. It's even available on Amazon. She worked with Elizabeth Arder Inc to produce her perfumes.
Jennifer Aniston Movies And Tv Shows
She did not get the role of Rachel Green overnight in "Friends". She had to work hard for it. Aniston had appeared in 4 TV shows before "Friends", but all of them were short-lived. Her 1st break was in 1990 in the TV show Molloy. All these 4 TV shows were sitcoms.
After 4 unsuccessful shows, she was about the quit. But, Warren Littlefield (an American television executive) guided her and advised her to not give up on acting. He even asked her to audition for Friends and was a very good friend at the time of need. As we all know, after "Friends" happened, there was and still is no turning back for one of the most distinguished celebrities – Jennifer Aniston.
Her character's relationship with Ross Geller (David Schwimmer) was loved by everyone.
Everyone assumed that Jennifer was only suitable for sitcoms and comedy. In 2002 she proved everyone wrong when she gave a powerful performance in the movie named "The Good Girl". She was able to break herself from just being seen as "Rachel from Friends". Frankly, that is a very difficult thing to achieve.
Here is a selected list of the movies where you can watch your HotShotCeleb-
Bruce Almighty (2003) – Comedy
Along Came Polly (2004) – Romantic comedy
Derailed (2005)- Thriller
Rumor Has it (2005) – Romantic Comedy
Friends with Money (2006) – Drama
The Break Up (2006)- Romantic Comedy
Marley and me (2008)- Comedy Drama
He's Just Not That Into You (2009)- Comedy Drama
The Bounty Hunter (2010)- Comedy Action
The Switch (2010) – Romantic Comedy
Just Go with It (2011)- Romantic Comedy
Horrible Bosses (2011)- Comedy
Wanderlust (2012)- Comedy
We're the Millers (2013)- Comedy
Cake (2014)- Drama
Horrible Bosses 2 (2014)- Comedy
She's Funny That Way (2015)- Comedy
Mother's Day (2016)- Romantic Comedy
The Yellow Birds (2017)- War Drama
NOTE- This is a handpicked list. You can check out all her movies list here (IMDB) or here (ROTTEN TOMATOES)
Phew! I guess that was it. This was all about Jennifer Aniston. Her life is nothing less than a roller coaster ride. I hope that you had a great time reading this article. Feel free to let us know in the comments if we missed out anything. If you liked the article please share it with your friends. If any of your friends have not yet watched "FRIENDS" then I guess it becomes your personal responsibility to make them binge watch the best show ever made. Tag them 😉
You support matters the most 🙂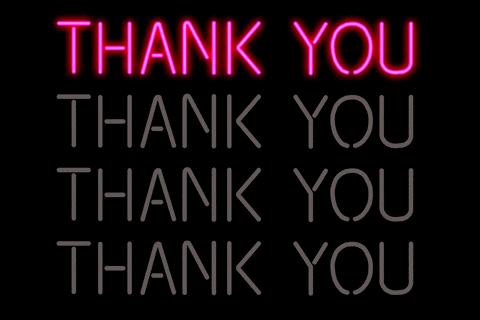 SOURCE: GIPHY